RouteThis releases new technology for the ultimate WiFi installation
Published by RouteThis Team on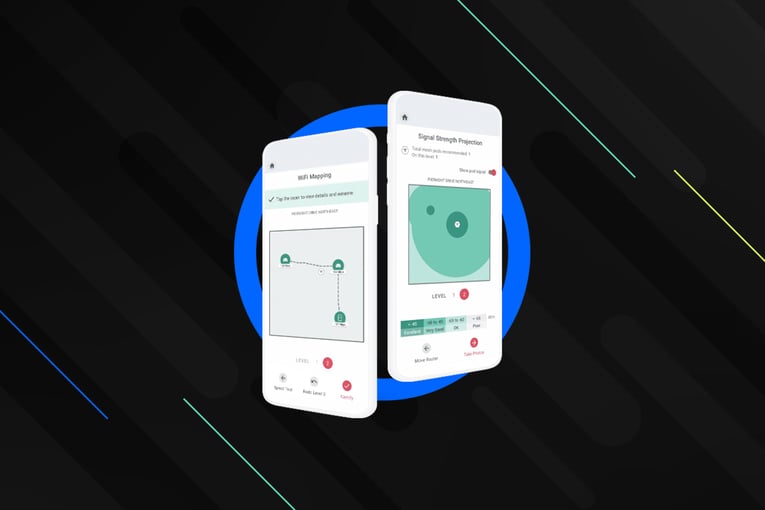 As subscriber expectations evolve to set new service standards, internet service providers are analyzing their entire customer lifecycle, from acquisition through to retention, to identify opportunities to set themselves apart from the competition.
With an influx of WiFi-related support calls and the negative impact these issues have on service providers—including increased support demand, poor subscriber experience, and costly technician visits—many have focused their eyes on their WiFi quality of experience (QoE). In fact, service provider executive teams are altering how they support WiFi connectivity issues and identifying ways to shift from today's reactive approach to a proactive method that focuses on preventing issues.
Today, with the release of RouteThis Certify, we are excited to support service providers across North America in their proactive approach to managing WiFi connectivity issues. Certify, a first-of-its-kind solution for field technicians, means service providers are better equipped to deliver flawless WiFi connectivity from day one.
Certify is a natural next step in our mission to serve the service provider at every stage of the subscriber journey. Historically, we have focused on empowering service providers to resolve WiFi connectivity issues when they happen, but it's clear that there's a growing need within the industry for a more proactive approach.

Between the sheer volume of competition within the service provider space, new players entering the game, and advancements to infrastructure reaching a plateau, it's becoming increasingly difficult for service providers to differentiate their services to consumers based on their speed and services, so we're seeing more and more service providers prioritize the overall subscriber experience. That's why we decided to start this journey with Certify—through conversations with customers and industry leaders, it's become clear that this is something the industry desperately needs but hasn't had a good solution for until now. RouteThis Certify will ensure that their subscribers' experiences start off on the right foot while simultaneously ensuring that any subsequent interactions have a baseline of information that can improve both the speed and accuracy of resolutions."
Jason Moore, CEO and Founder, RouteThis
The mobile-based solution focuses on delivering key functionality to service technicians, so they can work within their current workflow to guarantee WiFi quality.
Signal strength detection:

Determine and illustrate connection quality based on a home's router location. The signal strength recalibrates each time the router is placed in a new location, so the technician can select the prime router location and easily and effectively educate subscribers on how router locations affect their network's performance.


Tech walk:

Map to real home layouts to track speed and signal strength relative to the technician's location in the home. With a three-second pause, each room's download and upload speed is recorded—effectively mapping the whole home's WiFi coverage and quality.




Pod placement mapping:

Identify ideal placements for extenders and pods based on a home's unique layout and router location, and illustrate connection quality based on these locations.
WiFi Certificate:

Generate a WiFi certificate that details the installation, including router placement, pod placement, and WiFi coverage that proves to the customer their home has been optimized and provides a reference check for any future calls to the support team.
RouteThis Certify is available now across North America and will be available internationally later this year.