5 WiFi trends to watch in 2022
Published by RouteThis Team on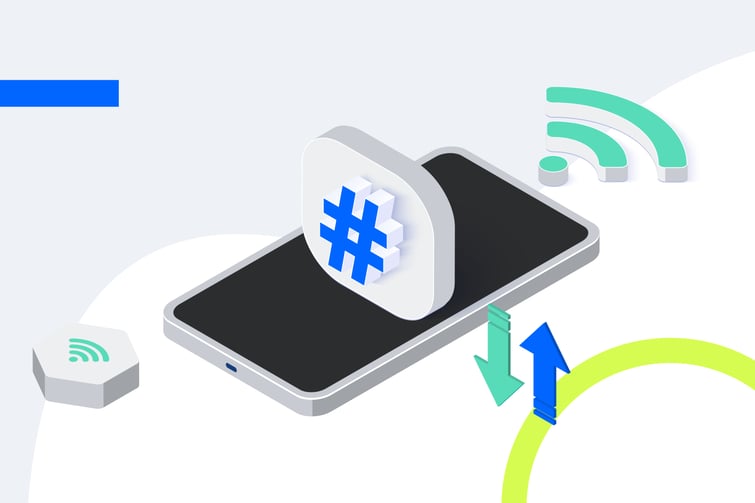 As 2022 gets underway, we've started to see this year's trends forming. Much like the past year, this will be a big year for ISPs to continue to invest in their subscriber and support experiences—which means these ISPs will need to focus on the right areas and techniques to succeed. This week, we've compiled the top trends that will impact home networks (and the ISPs that work with them) in 2022.
1. Companies will take a more active role in consumers' WiFi experiences.
Traditionally, ISPs have relied on prices and plan speeds to stand out from the competition. But with little room for improvement left in terms of actual infrastructure, ISPs will continue to compete instead on delivering WiFi quality to subscribers. In some cases, leading ISPs are doing this in the form of a WiFi promise—a guarantee to consumers to keep them connected.
Recent data shows that last year, 63% of consumers contacted their ISP to fix issues with WiFi networks—and that 49% of them have considered changing providers because of poor WiFi experiences.
This shows an increase over previous years—and illustrates the shift in subscribers' expectations, as well as what ISPs can expect going forward.
With the pandemic sticking around, social distancing measures—including working from home—will continue well into the year. Though working from home only accounted for about 5% of paid workdays in the U.S. before the pandemic, it skyrocketed to above 60% in the early days and has hovered consistently at about 40% since.
In some places, including Australia and the U.K., this number stayed closer to 47% throughout lockdowns.
Even as the pandemic slows down, experts expect that working from home will stay relatively consistent—meaning the higher stress on home networks likely won't wane.
3. Support organizations will take a proactive approach to WiFi issues.
Tech support has historically been a reactive industry, with the primary question being how to fix an issue when it happens. Over the last few years, as teams have dealt with spiking demand and increasingly complicated issues, the focus has been shifting.
The question now isn't so much about what to do when an issue happens; it's what to do to prevent that issue before it happens, thereby saving time and money spent solving it.
According to a recent study, 55% of consumers reported having issues with their home network every single day—and with no reprieve in sight for spiking home network usage, ISPs will need to rely on a proactive approach to avoid being totally overwhelmed.
4. The managed WiFi market will grow beyond hardware.
Consumers expect a turnkey experience from their home networks, and for many ISPs, that means offering managed WiFi. But in many cases, that can be an expensive, difficult, and impractical process with the current technology available.
Relying on hardware alone creates problems within an ISP's subscriber base because as newer devices roll out and older ones stay in circulation, you start to get tiers of subscribers that may not receive the same experience. Additionally, this approach doesn't consider the 54% of consumers who have reportedly bought their own WiFi gear at some point. These devices typically end up blocking visibility from managed devices, rendering them useless.

There's a lot of attachment to hardware, which creates two echelons of people: Those who have, and those who don't. When you're looking at a solution, consider how you can do it broadly for all customers, not just those who have.
Jason Moore, CEO and Co-founder, RouteThis
As consumer expectations for connectivity grow, ISPs will need to look beyond hardware solutions to bridge the gap between service delivered and experience received without overburdening their support teams or their budgets.
5. Consumers will have higher expectations for self-resolution.
According to data from Parks Associates, consumers will typically visit a business' website first for support resources, then conduct their own research on the internet and various support forums. Only then will they try contacting you for support.
The same data showed that consumers' use of apps to self-resolve has grown from 12% in 2018 to 28% in 2021, and is continuing to grow.
What this says is that though the industry hasn't yet reached a point where consumers expect comprehensive self-service support from every company they deal with, they certainly want to be able to resolve issues on their own, and will look for ways to do so—even if you don't provide it. And that raises the question of the quality of information they'll find.