7 tech trends that impact the smart home customer experience
Published by RouteThis Team on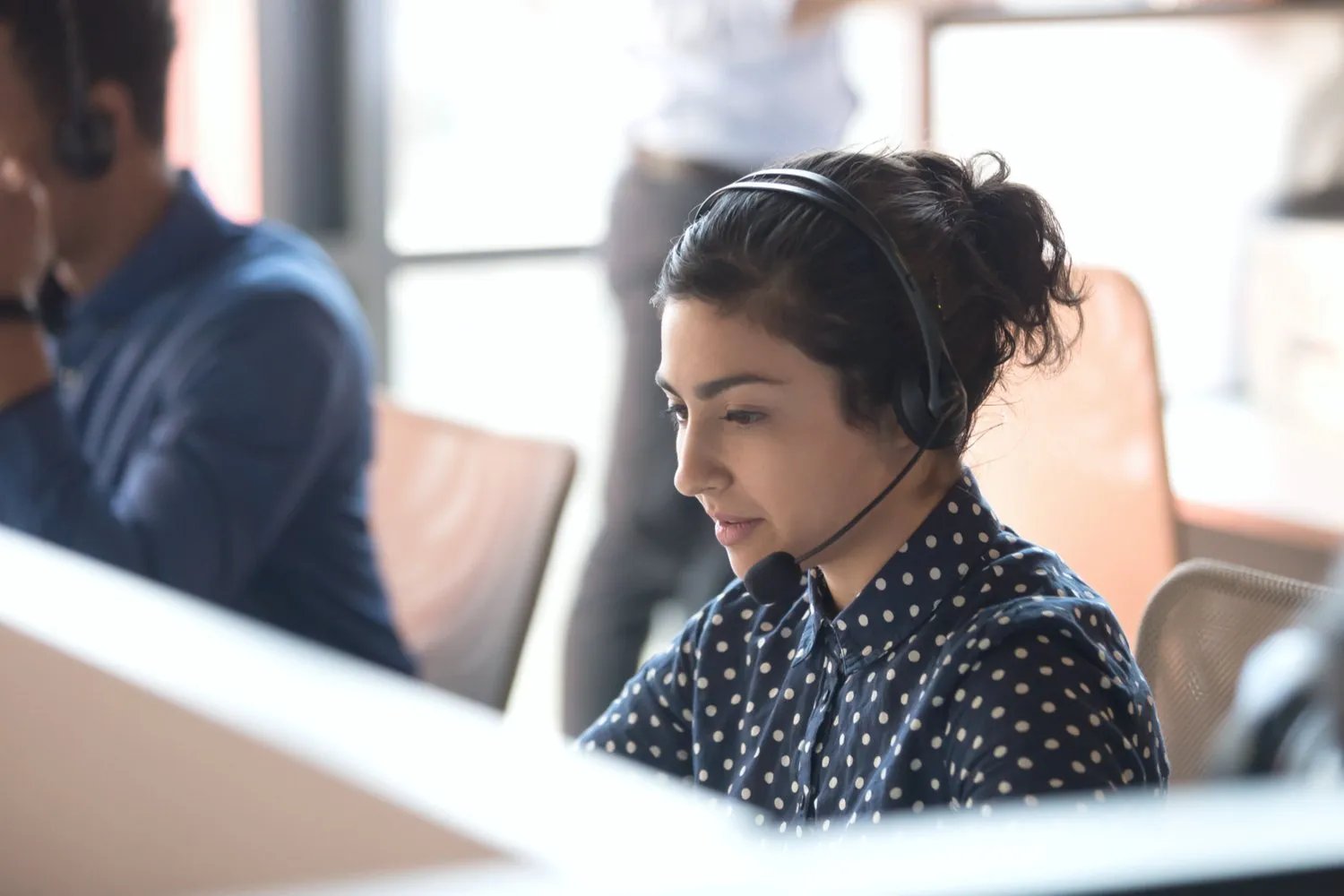 The experience your customers have defines the trajectory of your business. After all, we all know happy customers mean referrals, good reviews, and repeat purchases. And unhappy customers can stop new business from ever reaching you.
One component of the customer experience that doesn't always get its due is technology. When it's used properly, it can make support interactions straightforward and so much less painful than before for customers and your support agents alike.
But technology doesn't stay the same for long. Evolving trends have shaped what the customer experience is today—and what customers expect from your support organization.
Let's explore some of these trends, and the impact they've had on the experience customers expect from smart home brands.
Omni-channel support is an approach to using technology in support that aims to bring together all the different touchpoints a customer may have with a company. In its ideal form, every possible channel—email, chat, phone lines, you name it—would have the same approach and all the same information for each individual customer.
This way, the customer would get a consistent experience, no matter which channel they reach out on.
More realistically, this often turns into disconnected processes on each individual platform. But customers still expect that ideal approach. They want the same experience on every channel; they don't want to give all their information to someone in a chat, and repeat themselves on the phone.

33% of consumers are most frustrated by having to repeat themselves to multiple support reps."
What support teams need to do is look for technology that can empower them to provide the same experience, regardless of platform. For example, RouteThis gives agents a way to provide consistent information and resolutions on every channel, no matter how the customer contacts them—and even through self-help support.
Did you know? Studies have shown that 63% of consumers expect companies to know what they need and expect ahead of time. Personalization, especially in support, helps show them that your company does know those needs and expectations.
It helps customers feel more connected to your company and builds loyalty by showing them you know they're not just an account number with a problem. It also leaves them with a sense of satisfaction after talking to support because they feel they got a specific solution, not a generic one.
To do this, your team needs to be able to go beyond knowing the customer's name and plan. You need to know their network, their setup, and what they need—when they need it. The RouteThis platform is designed to deliver individually tailored resolutions that take all of that into account—so the customer knows they're not getting a one-size-fits-all answer.
Mobile-first support is the trend of thinking about your tech support options in terms of mobile devices. Smartphones are omnipresent in today's society, and it's common for people to have one—if not multiple—in their households.
In fact, recent research from the Pew Research Center shows that 85% of Americans own a smartphone. By contrast, less than 37% report owning a landline phone. Additionally, more than 50% of all customers report using the phone to reach out to a support team—which means a good percentage of them are doing so on smartphones.
The key to mobile-first support is to focus on ways to use a smartphone's features to add to the support experience. For example, the RouteThis platform uses an app format to turn a customer's smartphone into a key part of the process: A network probe that can help support agents see issues with WiFi-connected devices that they otherwise couldn't, and resolve those issues faster. It also offers self-service support through the same app they use for agent-assisted support.
Customers want to solve things on their own. Almost 70% of them will try to resolve issues before ever reaching out to a support team. Unfortunately, without the right resources, this often turns into a frustrating process for the customer—and can even make the problem worse.
Self-service support options like chatbots and knowledge bases are support teams' answer to consumers' problem-solving efforts. They're a low-maintenance type of support that focuses on providing end users the tools they need to solve issues effectively on their own.
One thing that's often missing from self-service options, however, is specificity. The customer often needs to self-diagnose the issue to be able to use these resources, which leaves the whole process open to human error.
This can then leave the customer with dangerous levels of frustration. For example, let's look at chatbots. Less than a third of consumers report having their issues solved by chatbots (with the rest either transferring to an agent or giving up). In the same report, more than a third of consumers said a chatbot was completely ineffective in helping them—it couldn't even transfer them to an agent.
Support teams need to ensure that self-service options can actually help customers solve issues. Otherwise, it just creates a poor experience for customers and more work for agents.
Looking for a way to help customers find and resolve issues—without relying on their own diagnoses? Check out RouteThis Self-Help!
Video support is similar to the idea of building a knowledge base for your customers. It's all about building a base of videos and playlists with solutions for common questions and issues that customers may face with your products.
Though it's less of a personalized approach, video support is still incredibly helpful because it can show less technical customers what they need to do for certain resolutions. It is worth noting that this leaves the diagnosis open to human error, though.
Video support can also mean introducing live video options to your support team. For example, RouteThis LiveView is a live video support tool that uses a customer's smartphone to give agents the ability to see exactly what the customer is seeing within their home. This way, previously invisible issues like improper cabling become clear as day and easy to solve without sending a technician.
We've talked a lot about trends that help the customer have a better experience, but what about your agents? That's what support automation is all about. By automating steps of the support process using technology designed for your agents, you can remove a lot of the tedium and repetition that contribute to agent burnout.
For example, tools like RouteThis can take agents through repetitive steps, and can even rule out extra steps and incorrect diagnoses based on given answers and data. It then saves this information in a universally accessible database. This makes it easier to communicate with other steps of the process, especially in an omni-channel environment.
One of the biggest challenges, after resolving issues, that support teams face is communicating root causes to other teams. This isn't necessarily the support team's fault; reported issues can sometimes be dismissed because of things like user error.
But when there's an actual issue that's affecting a smart device, it's important for teams to be able to investigate and repair those issues quickly.
Analytics solutions give support teams a way to monitor their own performance against KPIs, so they can clearly see where they're doing well and where they need to improve. But more than that, it also can give them an ace in the hole in terms of reporting common issues to other teams. For example, one RouteThis customer reported that having the numbers to back up reports helped communicate issues to R&D teams, so they could get resolved for users quickly.