3 customer experience problems that smart home brands avoided with RouteThis
Published by RouteThis Team on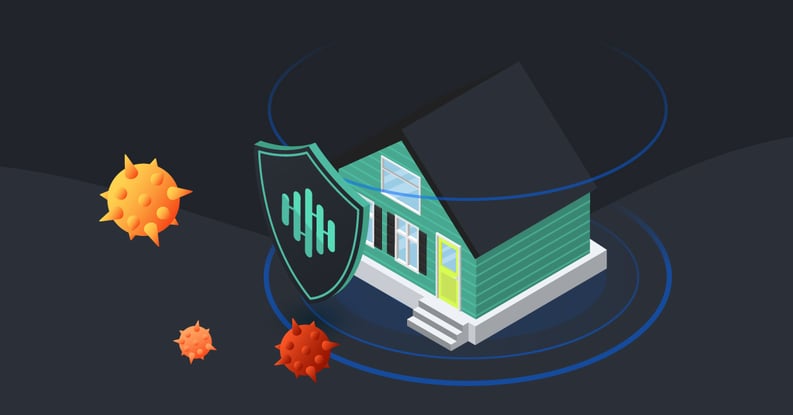 Customer experience is a massive concern for smart home brands. After all, happy customers mean referrals and repeat sales—and unhappy customers can tank sales if they're vocal about it. But what contributes to these customer experiences?
So today, we thought we'd explore a few of the issues that can turn bad experiences into business-breaking problems—and how smart home brands successfully overcame them.
1. Scaling too slowly to keep up with the customer base
Smart home products have been steadily rising in popularity, with the industry seeing tremendous growth year over year. While more sales are a good thing for companies, they also mean higher volumes of difficult-to-resolve calls from customers about setup and connectivity issues.
Despite a support team's best efforts, it can be difficult to scale with an expanding customer base, let alone maintain the experience they're used to. One particular smart home brand, Wyze Labs, solved that growing problem with RouteThis:

RouteThis Core has been a fantastic tool to empower our customer support team to quickly identify the root cause of customer issues related to WiFi connectivity so that we can continue to deliver world-class customer support as our customer base grows.
Elana Fishman, COO, Wyze Labs
2. Missing targets for support team KPIs
A support team's ultimate objective is to help customers with any issues they face. But to maintain the team's margins in that endeavor, they need to be able to do so efficiently.
Unfortunately, the nature of setup and WiFi connectivity issues makes that difficult. They're the biggest cause of support inefficiency—because they often involve manual Q&A, they take longer to handle, take repeat calls to solve, and cause devices to get returned. This translates into missed KPIs, increased support costs, and poor customer experiences.
For one smart home brand, RouteThis was a key component in improving key metrics that affected both the business and their customer experience:

RouteThis has been an invaluable addition to our support team. We've lowered our AHT and RMA requests drastically since we've started using the platform.
Krista Wojciechowski-Yakemonis, customer experience manager, Rachio
3. Struggling to onboard agents
One of the biggest pain points support teams in general suffer is that of having to onboard new agents.
Usually, agents either come with great interpersonal skills or great technical knowledge—rarely both. Companies that hire for technical knowledge miss out on the personable side of the experience that customers expect. And companies that hire for interpersonal skills miss out on home networking expertise, and need to spend time and money getting new agents up to speed.
Either way, this can lead to calls that frustrate both the agent and the customer—which means a poor customer experience.
Obviously, our goal is to get rid of that pain. And one smart home brand illustrated exactly how this works:

Agents found the platform very easy to use. We onboarded RouteThis during a Black Friday sale and agents were able to handle connectivity service requests despite the huge spike.
Introducing a new platform during one of the busiest selling days of the year, and staying on top of a massive spike of incoming contacts despite being unfamiliar with that new platform? It doesn't get much simpler than that.