5 powerful tactics for transforming ISP customers into advocates
Published by RouteThis Team on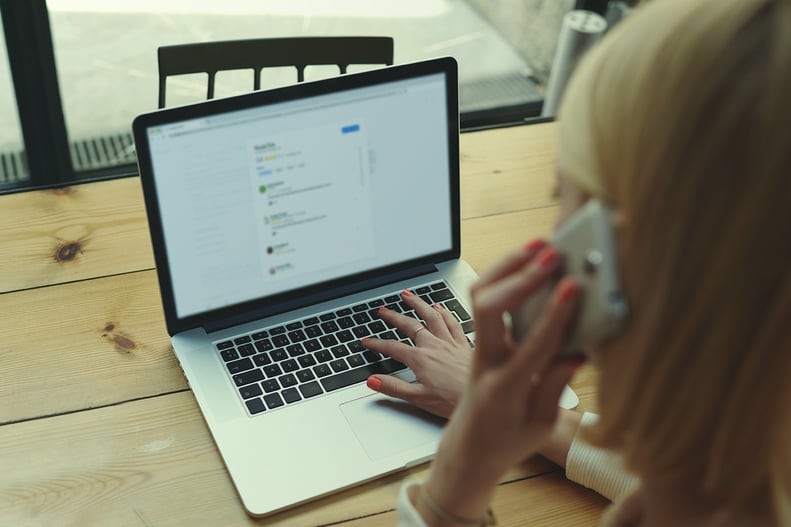 Positive customer experiences and feedback are key for any business to thrive—but to translate happy customers into business growth, ISPs need to be able to create customer advocacy. By building a trusty network of customer advocates, ISPs can both establish long-term customer loyalty and attract new customers through word of mouth.

Good customer service turns 86% of consumers into long-term advocates—and good reviews will influence up to 90% of potential customers."
The trouble with customer advocacy, though, is that it's a fickle thing—and it absolutely cannot be forced. The whole idea of it is to give customers enough of what they want that they can't help but speak positively about your business. That ultimately comes down to understanding your customers and what they want from their ISP, even if they're not sure yet.
So what steps can you take to encourage customers to become advocates for your business?
Customer support is traditionally a reactive world, but even so, there are ways to be proactive with your customers—and it will make a difference in their perception of your ISP and whether or not they advocate for you. For example, did you know that 68% of consumers report that proactive customer service notifications boost their perception of that company?
Being proactive in communicating with your customers can take a few forms. It could be DIY resources that your team provides for them ahead of time, perhaps through a regular newsletter or another form of communication. It could be active communication for expected downtime or service, or even for unexpected downtime.
It can also mean proactively following up with them if there's a chance their issue isn't solved on the first call. After all, no one likes to wait on hold a second time; but people remember when a support agent calls to check on them.
If you're worried that agents don't have the time they'd need to dedicate to that, we can help! RouteThis is specifically designed to give agents the tools they need to solve calls quickly and efficiently, which leads to faster calls—and means agents can spend time on more personalized approaches when needed.
One of the most common frustrations customers face is having to explain their issue to more than one agent. Ensuring your team has a consistent approach to issues, no matter who they speak to, can help prevent this particular issue—and customers will love it.
A secondary issue here is that of omni-channel support. It's great for providing as many ways as possible for customers to reach your support team, but they expect the same consistency here too, no matter which channel they reach out on.
The key is to ensure your team has the tools to create the consistency consumers expect over every possible channel, and that they can access the right information quickly.
Customers want to be involved. Often, they don't just want to be told what to do; they want to understand why. It's time-consuming to go through lengthy explanations, though, so many times, this step gets glossed over—and sometimes, customers just don't get the explanations.
But when an agent takes the time to explain clearly, it's something the customer will remember—and pass along to their social circle.
As a support team, it's important to find ways to make sure your customers are part of the solution—both because they want to be, and because when they understand the issue, it's less likely to come up again. Teach a customer to fish, as it were.
No one likes feeling like they're just another account number—but that can inevitably happen on tech support calls when an agent is dealing with an issue for the umpteenth time. But did you know that on average, agents only ask for a customer's name about 21% of the time?
By working with customers on a personal level, you create a positive impression that will ripple out to their friends and family.
Pro tip: RouteThis goes beyond traditional account management to provide key information even about the customer's home setup, which will help you skip every part of the Q&A process—and leave a good impression on them for how knowledgeable your agents are, too.
In any sort of service industry, you're inevitably going to have to make some assumptions about what customers want—especially when it concerns things they may not even know exist. But whenever you get the chance, service and experience should be about what the customer knows they want, and that will require you to ask!
Set up surveys, ask on social media, follow up with recent contacts—and make sure their feedback gets considered. This is especially important because according to recent research, over half of consumers don't think their feedback reaches someone who can act on it.