The issue of home networks: Why CPE isn't the answer for ISP support
Published by RouteThis Team on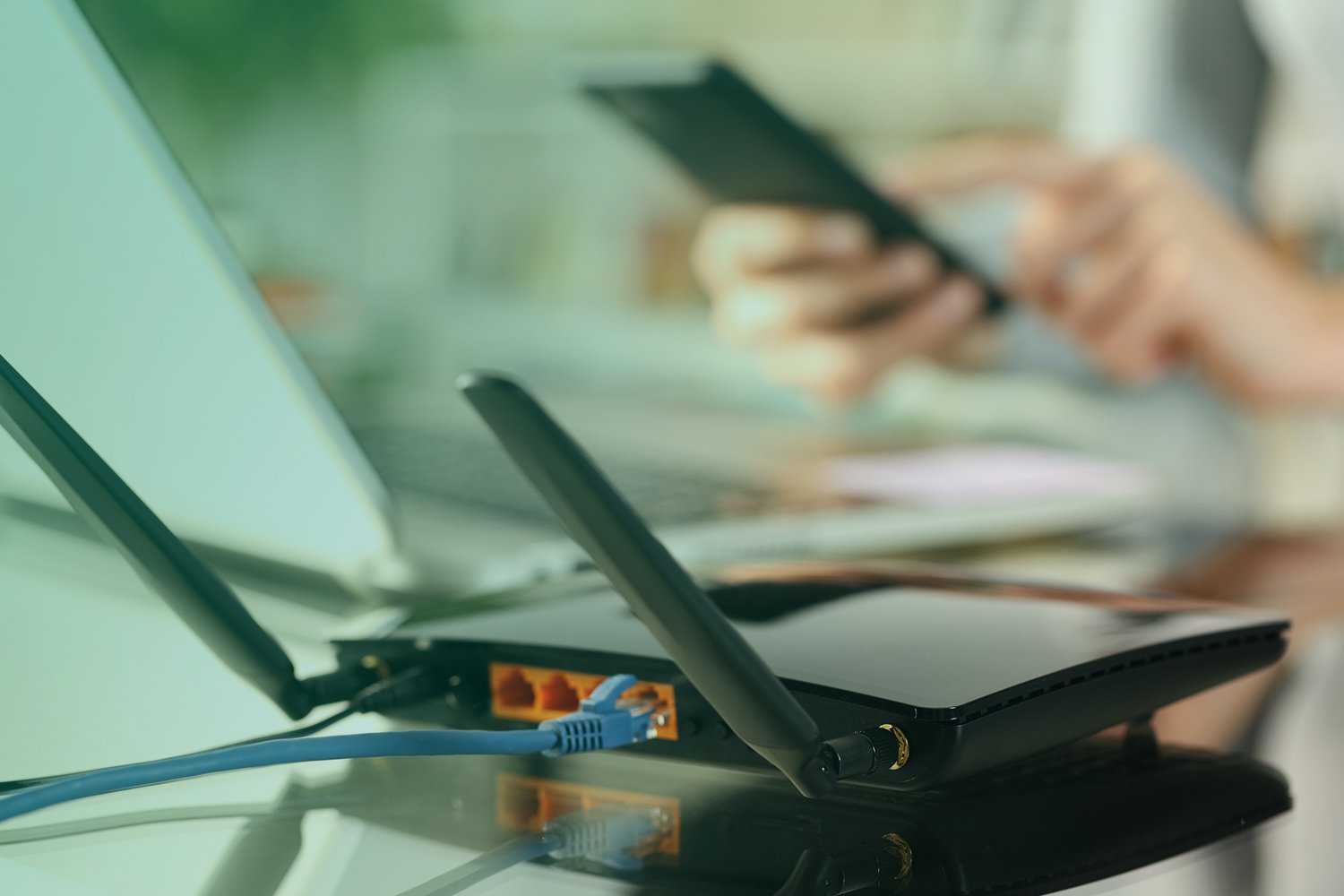 In-home network issues are a real pain for ISPs. No matter how tricky they are, customers expect your support team to be able to solve them. It's a unique situation for ISPs, to be sure; after all, a customer wouldn't similarly call the power company because their toaster stopped working.
In the last year, RouteThis has logged scans from over 29 million devices around the world, which has given us some really unique insights into home networks and the issues they encounter. So today, let's explore some of the recent trends into the issues customers face, and why hardware doesn't exactly help.
First: Why CPE is problematic
To solve in-home issues, ISPs need a special tool set. You need to be able to identify those issues, and then walk a customer (who in all likelihood isn't tech-savvy) through the steps to solve those issues. This requires visibility into the network—which for many ISPs, has led to the solution of on-premises hardware, or CPE.
The theory behind CPE is great. By having a controlled device within a home environment, you have at least one controlled variable to start solving problems. Presumably, that variable lets you peer into the network when something isn't working right.
But theory is far from practice. Between outdated hardware, incompatible patches, vendor changes, and third-party equipment, there's a lot that can stop CPE from being fully effective.
Between 2019 and 2020, network issues caused by insufficient plans rose by almost 48%.
Consumers often sign up for plans without really knowing what their usage is going to be. They pick one that sounds good or one that fits within their budget, and they run from there. As the pandemic started to impact people in late 2019 and early 2020, it became clear that many of those plans wouldn't work with the new work-from-home normal.
From an ISP support perspective, it can be difficult to know exactly when a customer is having network issues because their plan isn't sufficient for what they need.
Even with CPE, these issues usually require problematic devices (or volumes of devices) to be online when the customer is on the phone with support to identify, and if the customer has any third-party routers or extenders installed beyond the CPE, it's impossible to know what's being problematic beyond those points.
Between 2019 and 2021, customers experienced over 80% more problems with their WiFi coverage.
With the pandemic, more and more people started working from home, seeking out quiet corners away from other occupants as they attended virtual meetings and classes. It's no surprise that in those journeys, they started to discover more parts of their homes that struggled with WiFi signal.
Though ISPs will sometimes have solutions for customers who run into this sort of issue, the real problem is that ISPs have no real way of identifying that weak WiFi signal is the culprit. They have no sense of the customer's home, no idea what could be blocking the signal.
Even with hardware in the home, the support agent is completely blind to the root cause of the problem.
In general, ISPs' infrastructure isn't causing any extra problems.
You're always going to run into scenarios where a data center goes offline, or cables get interrupted. Those are unavoidable. But what ISPs can avoid is situations where their infrastructure isn't advanced enough to handle the demands of their customer bases.
Over the last two years, reports of infrastructure issues haven't spiked one way or the other. If anything, they've decreased slightly. This says that where infrastructure was once one of the biggest issues for customers, it isn't anymore.
ISPs have reached a point where they have good control over their infrastructure and their hardware, but customers still experience problems beyond the purview of that equipment.
CPE usage has fragmented user bases, creating problems for ISP support.
In theory, giving customers CPE helps ensure they have the fewest possible issues. But as we've discussed in this post, there are plenty of issues that can't be solved with the latest and greatest CPE.
To add to these issues, let's consider that CPE has an average lifetime of about five years. As devices phase out and new ones come in, you start to see fragments showing up in your customer base. Over time, these fragments will multiply exponentially, until you have a customer base that looks like this: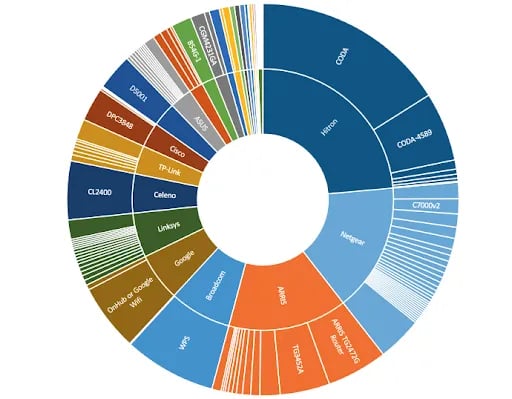 Each of these little slices requires a different approach to tech support, which makes it next to impossible for support agents to actually create any kind of efficient, helpful process.
What ISPs need is a way to operate without having to rely on CPE, so they can create simple processes that continue to be helpful even far down the road.