5 avoidable costs that impact operational efficiency
Published by RouteThis Team on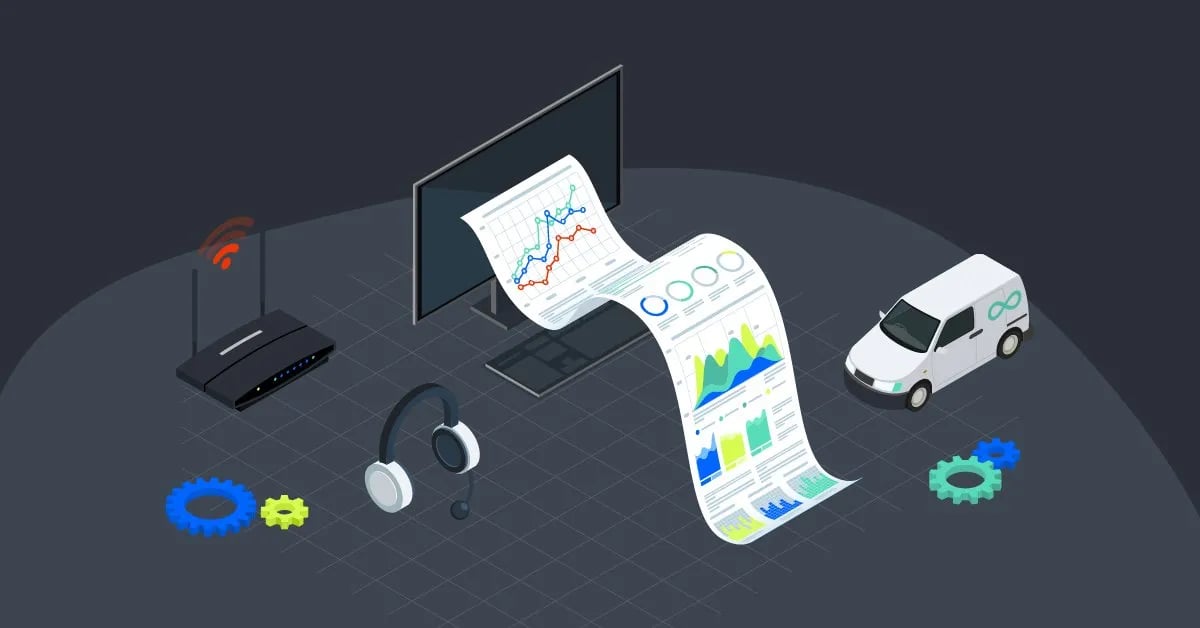 A while back, we dug into why your ISP's support organization is a good place to look when improving your operational efficiency. Now, let's build on that by looking at some of the extraneous costs that happen in support, why they're unnecessary, and what you can do about them.
5 unnecessary expenses for ISPs
It might seem counterintuitive to call support calls an unnecessary expense, but it's not the calls themselves that are the issue. It's how many of them are for WiFi issues, which are notoriously tricky for ISP teams to resolve—and the fact that these calls on average take 26 minutes and can cost up to $45 per interaction.
The key to reducing this expense is to reduce the time agents need to spend on WiFi support calls, which will bring the overall cost down too. Look to solutions like comprehensive dashboards and guided resolution paths that can help agents see into the network, identify any hidden issues, and resolve them quickly without needing to resort to time-consuming Q&A.
Bonus points if you're able to eliminate these calls altogether.
Another issue with WiFi calls is that they often don't get resolved on the first call—and worse, sometimes they get escalated. That now multiplies the cost you've spent trying to get one issue sorted out, and takes up time agents could be using to solve net new problems for other subscribers.
The simple answer here is to resolve problems on the first call, but that's much easier said than done. The slightly longer answer is to ensure agents can access the information they need to correctly diagnose the problem, which gives them much better chances of resolving on the first call.
And since this is next to impossible to get from the subscriber, you'll need to rely on solutions that give you unlimited insight into the network, no matter what else the customer might have on their network.
As much as you might try to reserve tech visits for the most necessary of circumstances, there will always be cases where the tech gets there and realizes the problem is something that they didn't really need to be there for. That's up to $130 to send the tech out that you didn't need to spend.
By extending the solutions available to agents to include better visibility and in-home access, you can help your team resolve more issues before techs hit the road.
It's no secret that tech support sees a lot of turnover. In the U.S. alone, tech support sees up to 45% turnover per year! This gets expensive for support organizations because it involves a lot of downtime when hiring replacements and ramping them up. In some cases, it can take up to three months before an agent is comfortable enough to take support calls.
The secret here is to find ways to simplify support workflow and processes so it's easier for existing agents to follow (which is good for retention!), and for new agents to pick up.
It costs up to 25 times as much to attract new subscribers as it does to retain existing ones. And that's a completely preventable cost; studies have shown that over 80% of customers feel more loyal and less likely to churn when companies can effectively resolve their complaints.
The key here is to provide subscribers with the sort of experience they expect—from the moment they interact with your company right through any support interactions they have. They want to know that your team can resolve any issues they run into, so they can stay connected without worrying about downtime.
By looking for ways to reduce preventable costs like the ones we've gone over here, you'll be able to build a more efficient support team for your ISP. But that isn't all you're doing.
You're making the entire resolution process less stressful for everyone involved. You're setting up your ISP for future revenue growth thanks to subscribers who are willing to buy more from you. And you're building your prospect pool by creating experiences your subscribers will want to share.