5 tips for reducing unnecessary truck rolls
Published by RouteThis Team on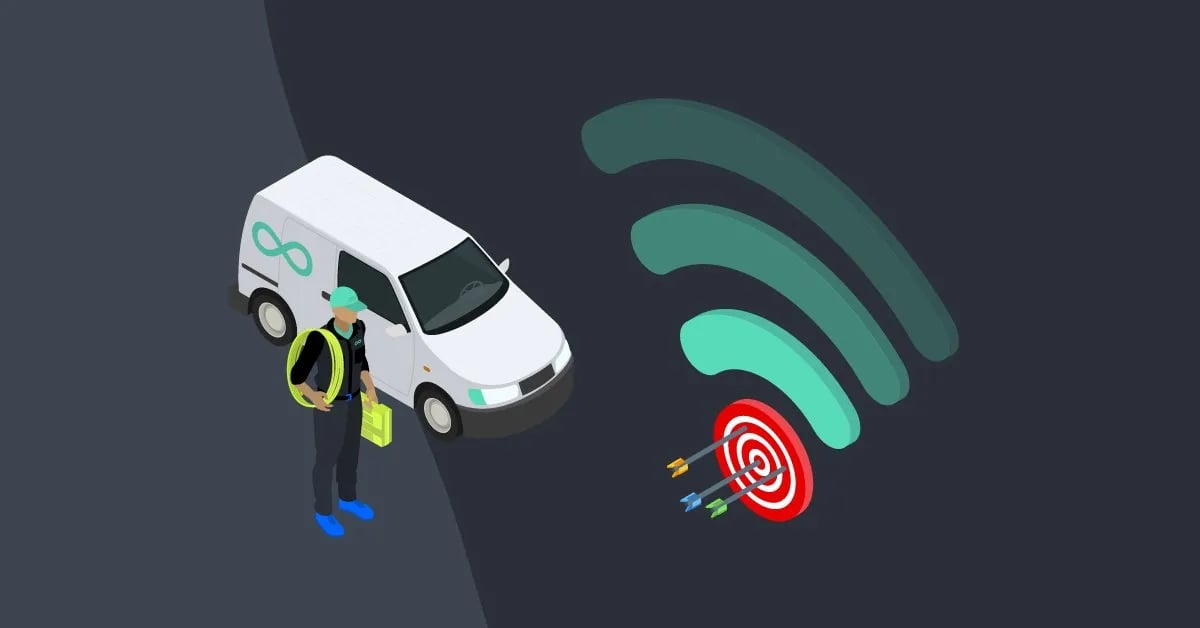 For most SPs, technician visits are the last resort option, reserved only for when all other avenues of support have failed. But even still, many find that truck rolls are happening much too often.
Here are some facts to help you get a better picture of the problem:
With those stats in mind, why are so many SPs still unnecessarily sending out technicians when it's abundantly clear that something needs to change? Well, it all comes down to how you handle the types of calls that may result in a truck roll.
To help you avoid unnecessary tech visits, we've compiled a list of tips that will set your subscribers, agents, and technicians up for success from the start.
1. Implement a tech visit approval process
Our first suggestion is to implement a tech visit approval process before a truck roll occurs. To do this, you can:
Gate the ability for support agents to send trucks behind a checklist.

This can help agents determine that they've done absolutely everything they can before requesting the tech visit.




Have someone responsible for reviewing truck roll requests before they go to the technicians.

This would add an extra set of eyes on the issue and allow for a callback if an agent missed a potential problem in the initial call.
2. Get insight into the home network
Our second suggestion is to equip support agents with visibility and troubleshooting workflows they need to resolve these home network issues remotely without relying on subscribers for relevant details. To get this visibility, look for a tool that:
Offers coverage on 100% of your subscriber base, regardless of CPE





Doesn't have a multi-year deployment timeline





Has a low cost per subscriber





Offers resolution capabilities
3. Provide WiFi self-service support
Our third tip is to invest in WiFi self-service support. When creating a successful WiFi self-service support strategy, you want it to be:
Easy to use:

Don't complicate things by adding a lot of steps, buttons, or instructions.




Easily accessible:

Make sure that all of your subscribers can access it from any device on any operating system and that they can find it easily on your website.
Contextualized:

You need to identify the customer's exact issue and tell them how to solve it.
4. Equip agents with visual support tools
Fourth, we suggest giving your agents the ability to jump on video chats with subscribers or get photos to see what's happening. For example, suppose technicians can see into the customer's home. In that case, they can:
Give guidance for self-installations





Check lights on equipment





Identify wiring or cabling issues





Inspect jacks and outlets





Assist with operating and setting up new products or equipment





Identify structural interference
Finally, our last tip for reducing unnecessary truck rolls is to nail the WiFi installation. To make sure your installation process goes smoothly, including the steps to:
Test and optimize the subscriber's WiFi experience, not just ensure internet to the router or modem





Educate customers on how changes to their network setup




Document the WiFi performance

at the time of installation, so you have proof it was installed correctly
Even by implementing just one of these five suggestions, you could see substantial cost savings and likely revenue growth from diverting the resources saved by these changes towards revenue-generating activities. At a bare minimum, these tips will help you identify and fix potential WiFi issues during the installation process or on calls, making it easier for your subscribers, agents, and technicians simultaneously.