3 tips for reducing WiFi support calls during a labor shortage
Published by RouteThis Team on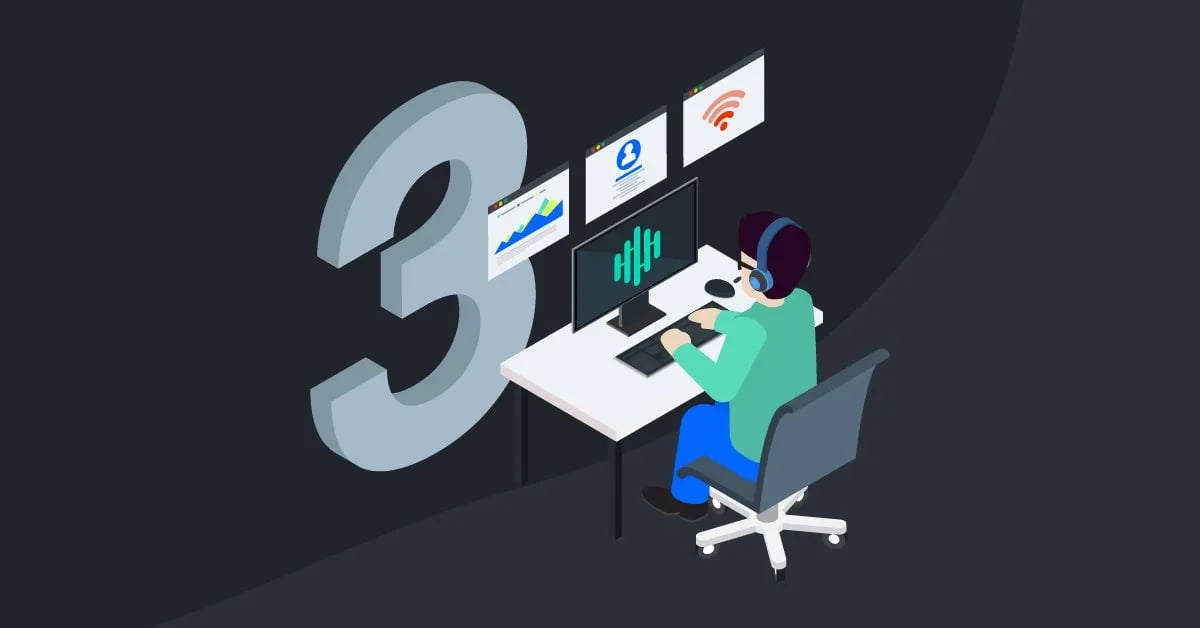 With WiFi-related issues accounting for over 30% of support calls, service providers already see increased call volume, handle times and unnecessary technician visits for WiFi issues. Throw in the current labor shortage, and many struggle to find the balance between this ever-increasing demand and overworking their existing support and technician teams.
To put things in perspective, in 2021, 63% of consumers called their service provider for help with WiFi-related issues. With 20% of these calls ending in unnecessary tech visits, many teams feel the need to increase headcount to keep up with demand.
Luckily, hiring more agents and technicians isn't your only option. Here are three tips for tackling these issues during a labor shortage.
Lower handle times
According to Call Centre Magazine, the global industry benchmark for average handle time (AHT)—regardless of industry and team size—is 6 minutes and 3 seconds. In addition, a separate study by Cornell University measured AHT across industries, and they found that calls can take up to 528 seconds (8 minutes and 48 seconds).
In contrast, when we polled our service providers, 38% told us that AHT for WiFi support calls takes more than 15 minutes, showing that WiFi-related calls are well above the threshold for other industries.
To lower your handle times, you need agents to be able to resolve issues quickly without the need for secondary calls or tech visits. One way to achieve this is by training your agents on the most common problems so that they can efficiently resolve them in a short period. By using WiFi support tools, you can help speed up this process even more by getting to the root of the problem right away.
It takes 2.7 support interactions to resolve a WiFi issue, and each WiFi support call can take up to 30 minutes. If agents can resolve WiFi issues quickly on the first call, you'll be able to handle more calls without additional support staff
Reduce unnecessary tech visits
Tech visits often account for a large portion of a service provider's support time and money. But the truth is, support agents can resolve most of these in-home visits without needing a technician.
Using live video walkthroughs, agents at support centers can walk subscribers through the troubleshooting steps on their initial call, often resolving the issue then and there, saving everyone time, money and frustration.
In addition, training technicians to follow step-by-step WiFi installation instructions can help ensure that everything is set up correctly in the first place, hopefully eliminating the need for the dreaded turnaround truck roll.
Over 50% of unnecessary technician visits are for WiFi-related issues. Equipping your tier 1 agents to resolve more problems remotely will decrease unnecessary tech visits, allowing your existing technicians to handle their workload easily.
One of the easiest ways to reduce the load on your support team is by reducing the number of calls you get in the first place. By helping subscribers help themselves, you can eliminate the need for many calls to come in the first place.
Engaging your subscribers in self-service support is a great way to educate them about varying WiFi troubleshooting issues and reduce the strain on your support team. The more issues subscribers can resolve, the less your teams have to deal with.
Around 31% of service provider support calls are WiFi-related. But imagine if you could eliminate these calls. You'll free up support resources, increase efficiency, and reduce unnecessary tech visits without increasing headcount.
When dealing with labor shortages, you want to keep your agents happy so no one is tempted to leave. To do this, you must first focus on enhancing your current support offerings. Hiring may seem like a quick fix, but it often takes months for new agents to be fully onboarded, increasing overall costs. And during that time, you may even see other agents leave, which puts you right back where you started.
In the end, investing in better WiFi support tools, using more in-depth installation options, and offering subscribers self-support services, can reduce the overall amount of work for your team without hiring additional staff. This will not only increase agent retention but also improve overall customer support as well.