Research report: Exploring WiFi installation as the key to ISP growth
Published by RouteThis Team on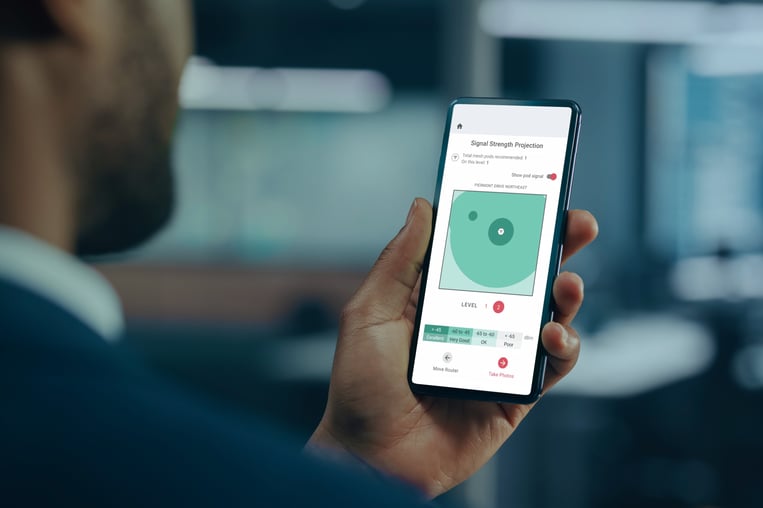 Subscribers' expectations for their home broadband have evolved throughout the pandemic. These subscribers have dozens of connected devices on their networks—from 4K TVs to gaming devices, smart home devices, and more—and they experience broadband primarily through WiFi.
Because of this, subscribers expect to have flawless WiFi coverage throughout their homes—and if ISPs cannot provide this, they risk churn.
According to research from Analysis Mason, churn rates are higher in markets with lots of competition and a wide selection of retail service providers. Even in U.S.-based markets where consumers can only choose between two providers, churn rates sit close to 2%.
To better understand the challenges and opportunities facing ISPs with respect to their strategies and process for quality of service, Maravedis collaborated with RouteThis to run an online survey with ISPs and fixed-line operators primarily in North America. This research uncovered some key issues for ISPs:
Subscribers don't understand their networks.
According to our research, subscribers rarely know where to place their routers and whether they need pods for coverage. In fact, in many instances, they reject their ISP's recommendations for aesthetic or economic reasons because they don't fully understand how these decisions affect their network.
Technicians don't have the right tools.
Our research showed that technicians don't always have the proper tools for installations, and often need to place the router where the subscriber wants rather than in an ideal location. This plants the seeds for future connectivity issues, ultimately resulting in more service calls, truck rolls, and overall costs for ISPs.
Additionally, we discovered that installation processes aren't often well-documented, and installation logs don't necessarily make it back to the ISP's knowledge base for future reference. Many connectivity issues within WiFi networks could be avoided by equipping technicians with best practices and proper tools.
More than a third of ISPs don't have a well-organized record system of their installation process, and miss the opportunity to provide a WiFi guarantee to subscribers.


The average time to complete a new broadband installation is 115 minutes, not accounting for travel time. Overall, responses ranged from 30 to 180 minutes.


Only 15% of respondents reported feeling extremely confident in the WiFi service subscribers will receive after a technician leaves the home. About 36% report they don't have a good level of confidence.
Only 7% of respondents felt that subscribers are installing pods correctly on their own without a technician—which indicates a major source of potential quality-of-experience (QoE) issues.
For 48% of respondents, half of their overall service calls are for WiFi-related issues.


The average cost of a truck roll is $80 excluding travel costs and time. We believe that respondents are underestimating the cost, with the actual cost being closer to $100–$120.


How can ISPs deliver better quality of service?
With a wider availability of broadband plans, speeds and pricing are no longer differentiators for ISPs. The best way to remain relevant in the eyes of subscribers is to provide a superior, flawless subscriber experience from installation to effective issue resolution.
To reach this level of quality, ISPs need to empower technicians and subscriber care agents with the tools that will provide them with essential insights—from coverage and speed mapping to WiFi visibility and more.