When customer experience breaks down, part 3: The negative review
Published by RouteThis Team on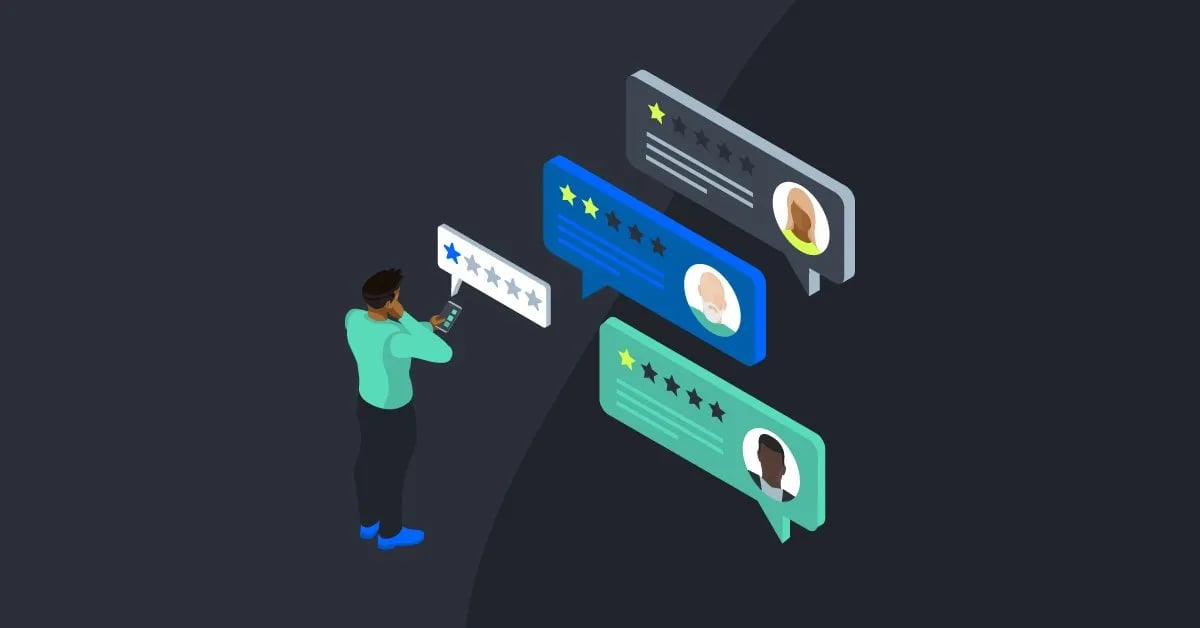 In the first two parts of this series, we talked about the
breakdowns in the early stages of the smart home product customer journey
as well as in the
product return process
. If you've been following along this path so far, you'll know that the customer in our hypothetical scenario has a smart home device that they can't get to work. They've spent more time trying to find a solution both on their own and with the help of customer support, but the problem remains unresolved. Although the root of the problem lies with their WiFi set-up, they believe their product is faulty and, as a result, have returned the device for a refund. (A process that came with its own set of issues.)
Fast forward a couple of weeks to the customer receiving a refund for their returned item. But even though they have their money back, that may not be the last you hear from them. They may decide to share their experience with others in the form of a negative review. Often, these reviews are left in the heat of the moment and are emotionally charged. They may simply share it on the site where they purchased the item, or they might take to social media to warn others against purchasing your product or buying from your brand.
How negative reviews impact your business and your brand
Even if their rant is a result of their own lack of understanding of WiFi connectivity, these negative reviews can have a significant impact on your business and your brand.
Lost customers—and revenue.

Every negative review that's posted on your website, on Amazon, or on other sites can translate into lost customers which ultimately translates into lost revenue.




Brand reputation.

Aside from the financial implications, negative reviews can also impact brand loyalty and advocacy. And in this era of social media and influencer marketing, one bad review going viral can have a huge and long-lasting impact on your brand.




SEO impacts.

Negative reviews of your brand can also impact potential customers' ability to find you via search online. According to Google, the more positive reviews you have, the more trust the search engine has in your business, thus increasing your visibility.
Turning negative reviews into learning opportunities
Even bad feedback can be good feedback if you use it as an opportunity to improve the overall customer experience. Here are a couple of ways you can turn a negative review into a learning opportunity:
Remember, reviews can go both ways! When your support team has a positive customer support interaction, have them encourage the customer to leave a good review via a post-call survey or net promoter score questionnaire.





Respond to negative reviews. When you do receive a negative review, consider responding to it right away. It may be too late to change their mind about the product but if you reach out to a dissatisfied customer, they may appreciate your making the effort and have them reconsider engaging with your brand again in the future.





Thank them for their feedback and apologize for the inconvenience they experienced
Invite them to reach out directly – if they do, take their feedback and use it to help improve the current process (and let them know you intend to do that!)
Offer to make things right
Your response will be read by other potential customers, which could sway them to give you a chance despite the negative review.
At the end of the day, it all comes down to finding the right balance between meeting your business objectives and keeping your customers happy. The better the customer experience you have in place, the better positioned you are to reduce your product return rate, improve your CSAT and NPS scores as well as improve operational efficiency.