Event recap: Discussing strategies for better WiFi QoE with Wi-Fi NOW
Published by RouteThis Team on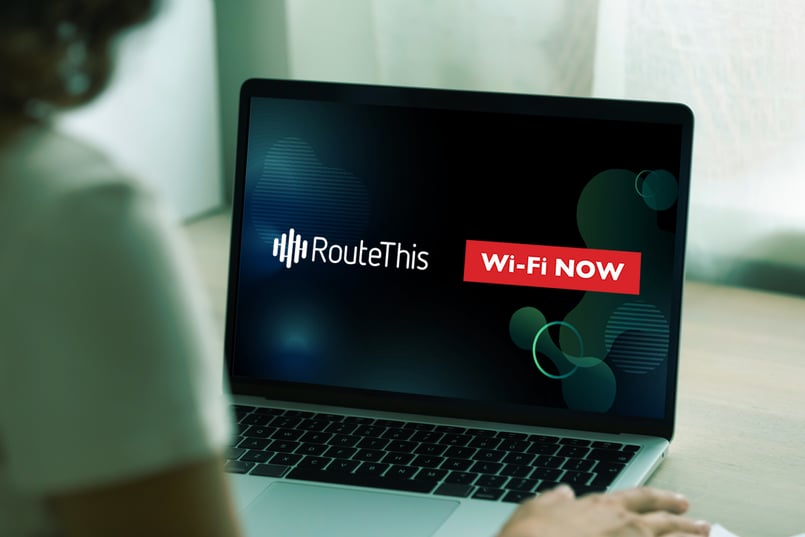 Earlier this week, we held an exclusive online event with Wi-Fi NOW to talk about the in-home experience today's ISP customers face—and what ISPs should be doing to improve those experiences.
Our panel of experts, featuring Adlane Fellah of Maravedis Research LLC, Sami Susiaho of Sky (UK), and our own co-founder and CEO, Jason Moore, collectively outlined the issues facing ISPs when it comes to managing and supporting in-home experiences, and the strategies ISPs can use to deliver the experience consumers expect.
In case you weren't able to attend, here's a quick recap—and you can catch up on the recorded session here!
What causes WiFi QoE issues?
First up in our event was Fellah's presentation, which focused on the factors that contribute to problematic WiFi quality of experience (QoE). After all, as Fellah explained, fast and reliable WiFi has become an essential lifeline for billions of people who rely on it for work, education, and entertainment.
Naturally, though these numbers were growing before, the COVID-19 pandemic has accelerated increasing internet usage. According to Fellah's research, internet traffic has increased significantly in the last year; in some places by as little as 31.5%, but up to 109.3% in others.
Now, the industry is reaching a point where consumers have developed new habits in light of recent events, and that's changing the expectations consumers have, especially when it comes to their internet speeds and plans. For example, according to Fellah's data, only 10% of U.S.-based consumers have plans lower than 15 Mbps.
These higher speeds, combined with increased usage, mean higher stress on ISPs' networks and infrastructure—and there's a big correlation between this and the problems of WiFi QoE.
The issue of more devices
As home networks become increasingly indispensable, consumers have rushed into buying more connected devices for their homes, including WiFi 6 access points. In theory, these improved devices can replace older gateways to fix some of the experience issues that consumers have. But in reality, these extra devices just mean a higher probability of interference.
Additionally, the issue of customer education comes into play here. Despite a 12% uptick in shipping WiFi access points, most consumers don't know what devices to buy or where to put those devices in their homes. So instead of better WiFi QoE, they actually achieve poorer results.
But it's not just consumers who face the issue of too many devices. Moore explored the issue of CPE fragmentation within ISPs' databases.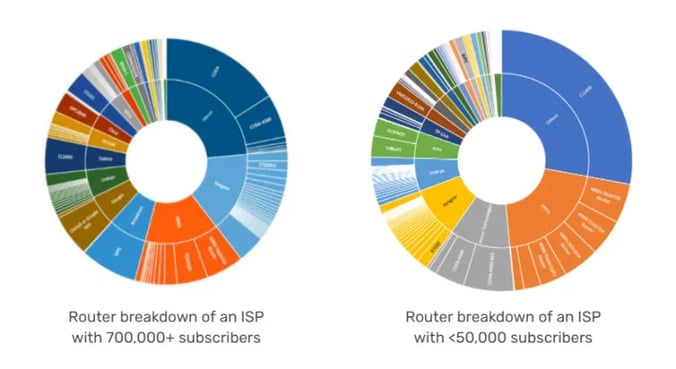 As Moore explained, the fragmentation ISPs face can come from a lot of places. Maybe the ISP switches CPE providers every few years. Maybe the ISP's acquired another company. Maybe consumers are buying devices directly from big tech.
The costs of poor WiFi QoE
As both Fellah and Moore highlighted, poor WiFi QoE can be expensive. Nearly one in three inbound support calls are for issues related to WiFi, which on average can cost ISPs up to $49 USD to handle. On top of that cost, 17% of inbound calls need a tech visit, which can cost nearly $135 USD.
That's not to mention the issues of negative word of mouth, reviews, customer churn, and more.
As our panel shared, the answer to WiFi QoE issues comes down to visibility.
Ultimately, to deliver the sort of experience consumers expect, ISPs need to gain visibility into home networks in a way that lets them resolve issues they couldn't before. They need to be able to monitor home networks all the way through to each individual device, so they can find and identify issues. They need to be able to see contextual data and analytics that help them monitor issues and prevent both common issues and outlying issues.
And they need to be able to see all of their incoming data in one consistent way.
As Fellah explained, ISPs are definitely not ignoring these issues. They've been looking for ways to manage this experience through strategies like gateways, multi-access-point strategies, firmware, and so much more. But where these solutions fall short is that they cannot be one-size-fits-all, as Susiaho highlighted.
An interesting point that Susiaho brought up as well was that while ISPs need to gain visibility, they themselves need to consider how they can be invisible within the experience consumers have. Consumers don't care about the finer details of their networks, the routers, the extenders, the pods.
They care about the experience.
They care about the fact that when they have an issue with their internet, they want to have a big, easy button to press that helps them fix it. It's the ISP's job to be able to monitor and handle the nuances of that network, to know which devices can handle latency and which really can't, to know where a consumer might need better coverage.
And ultimately, it's the ISP's job to make sure that they can bridge the plethora of gaps in their fragmented CPE databases so they can deliver a better experience to consumers.