How to log into any router remotely
Published by RouteThis Team on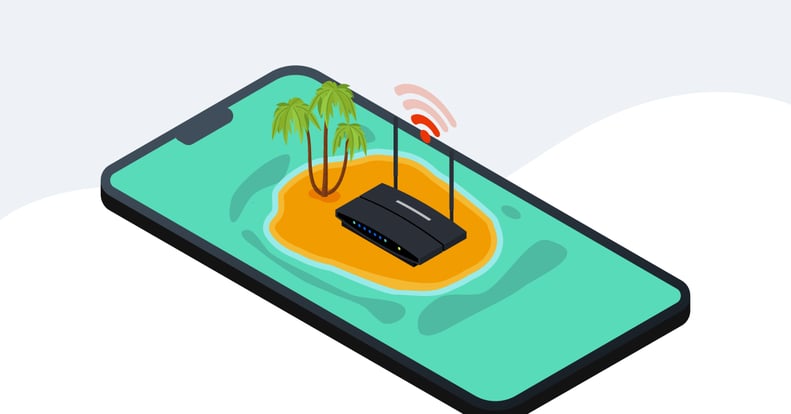 For an Internet service provider (ISP), routers are the gateway to effective tech support. Just by logging into a customer's router, agents get a treasure trove of information that helps them identify and resolve home network issues.
But what happens when they can't get that information?
Well, then support calls turn into a long-winded mess of questions, answers, and interpretation between agent and customer. And too often, it ends with a technician being sent to the home for an issue that the agent could've solved over the phone—if only they'd been able to see it.
The issue of remote access to routers
For years, ISPs have been endeavoring to unlock consistent access to that trove of information housed in customers' routers and modems. Typically, this tends to take the form of two solutions: Remote-access software, and customer-premises equipment (CPE).
But neither one is an ideal solution.
Remote-access software is a reactive support approach that usually requires the customer to install it on a device in their home. It tends to be a cost-effective solution, but can hit a few speed bumps:
It can take a while to install, especially if the customer's equipment is old or they need a lot of guidance

Some customers aren't comfortable with it because it also gives agents full access to their files

Some customers don't have devices that can install software like this

And sometimes, the customer's equipment is too old to even run the software
In any of those scenarios, a support agent would be left with no option but to run the entire troubleshooting process verbally with the customer. It could take a while, and it could still end with a truck roll.
CPE-based solutions, on the other hand, are a more proactive approach. The theory of it is straightforward; you put a standard router or modem in the customer's home, and you give your support agents a dashboard to access and manage said device.
More often than not, it takes a while for the downsides of this option to kick in. For example, CPE devices tend to need replacing every five to 10 years. When your company needs to replace those devices, you're suddenly looking at up-front device costs, delivery and installation costs, and the possibility of a legacy system for customers who won't switch. And that's all on top of a new system your agents will need to learn.
Another possible downside is the fact that some customers will add their own equipment to their network—and that can obscure agents' visibility. After all, there's always that one customer who's convinced they need that fancy eight-antenna router for when LAN parties are allowed again.
So what's the solution? How do you find a solution that will ensure agents can log into any router remotely, so they can resolve WiFi network problems?
That's where RouteThis can help.
We know the struggles that can go into resolving home network problems remotely. After all, we've all been on the receiving end of those calls. We've had our internet go out suddenly in a meeting. We've worked in tech support. We get it.
That's why we built our software the way we did. By using a mobile-first approach to tech support, we can help support teams like yours find all the benefits of remote-access and CPE-based solutions—without the downsides.
How does it work?
Agents get a single dashboard interface that they can use to access information from any router or modem, regardless of its make. Yes, even BYOD!

When a customer calls in, agents send them a direct link to download the RouteThis app from their app store. That way, there's no risk of confusion over EXE files—and no chance of the customer not being able to use it!

Once they've got it running, agents can guide customers through a network scan. The customer can see it all happening on their screen, so they don't have to rely on verbal instructions only.

Then, the app relays every detail from the network scan to the agent's dashboard and pinpoints possible problems. The agent can send the customer step-by-step instructions in the app or walk them through a resolution.
It's also worth noting that by doing it this way, agents get all the visibility they need to resolve issues without a truck roll and without taking control of a device in the customer's home. It doesn't make a difference to the agent—but for the customer, it can be a major concern to have someone poking around their files.